2020

THE METEORITE THAT FELL FROM EARTH

Essay

Publication

Behind the nonhuman space is a server infrastructure that crawls masses of animal-tracking data from the animal industry's servers. The server is not only archiving this data but turning masses of "body-data" into a "useless" Hertzsprung-Russell-diagram – creating a star-system, a more-than-human cemetery, nonhuman space. * Project Website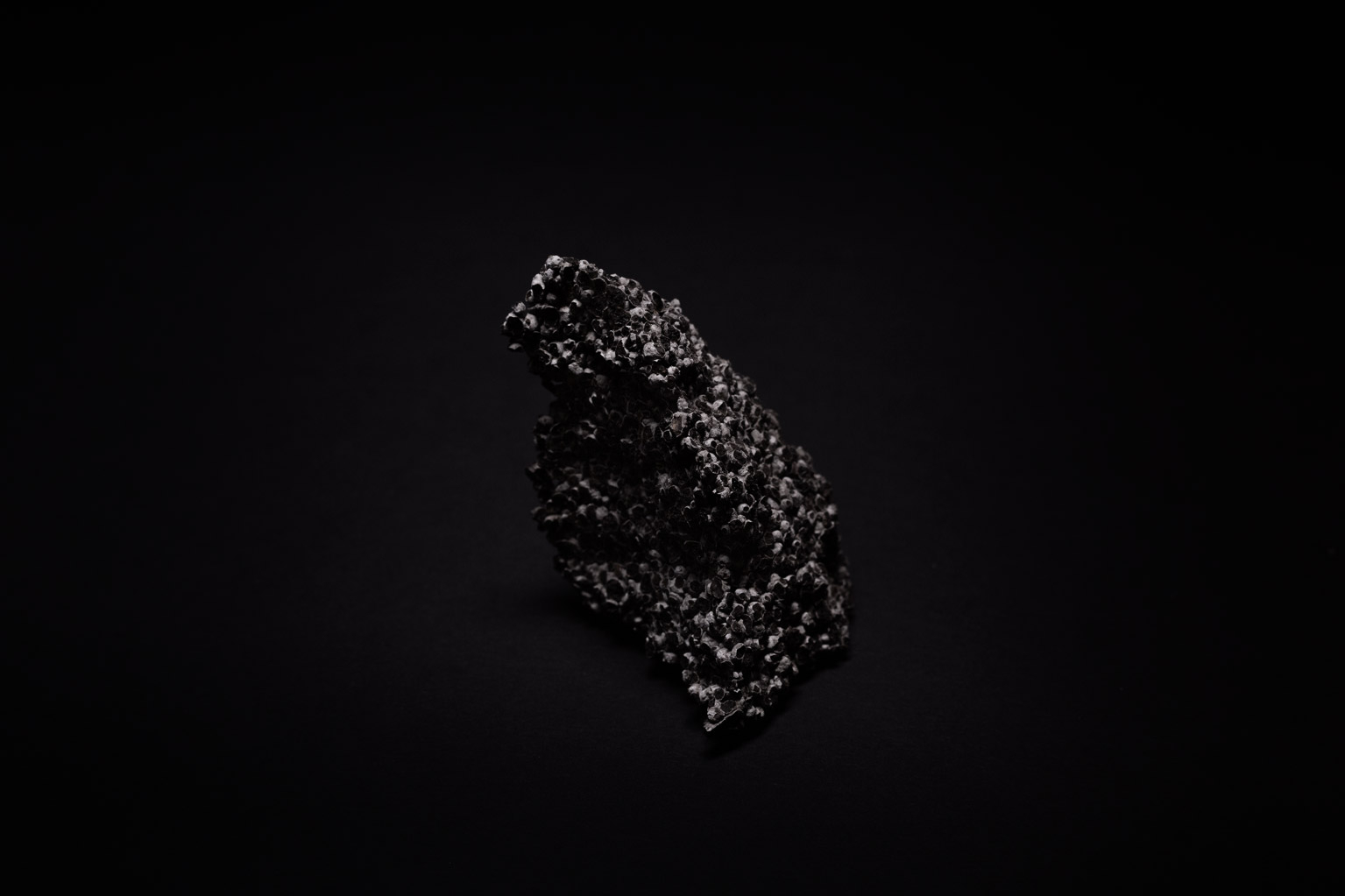 Photograph of the "meteorite" that inspired the story (2019). It is a piece of vulcanite concrete that was part of the sound insulation wall of Germany's largest slaughterhouse.